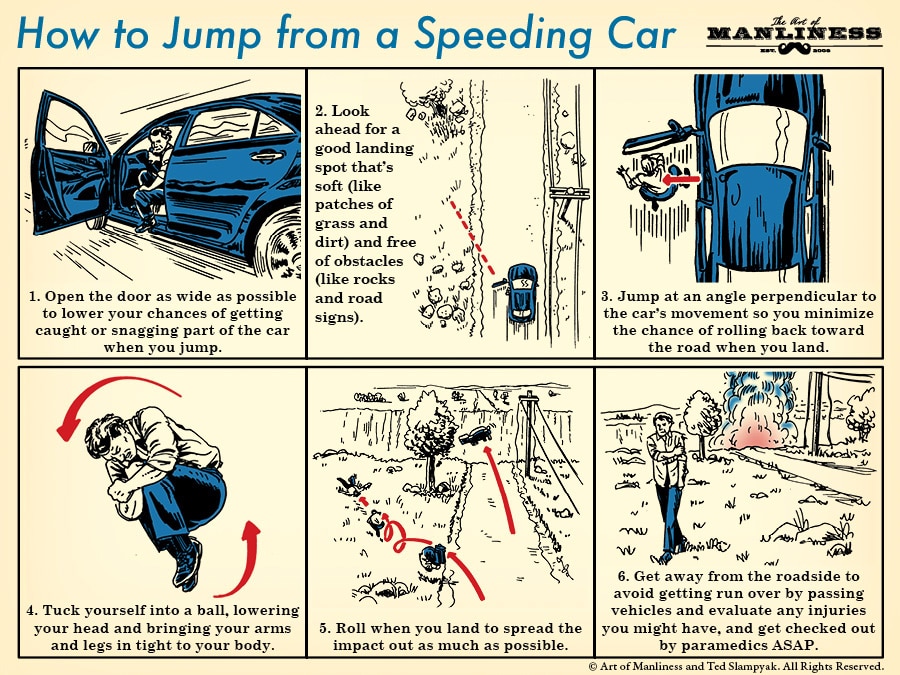 It's a classic Hollywood scenario. The bad guy cuts the brake lines, the good guy gets in the car, and chaos ensues on a steep road. While you're unlikely to be the target of a villainous act like severed brake lines, it's not unreasonable for brakes to fail. If you find yourself in a runaway car with no means of slowing yourself down, your best bet might be to bail. Here's how to do so in a way that ensures your best chances for survival.
Current Prices on popular forms of Gold Bullion
Reprinted from The Art of Manliness.
The Worst-Case Scenari... Joshua Piven, David Bo... Best Price: $1.09 Buy New $10.98 (as of 10:15 EDT - Details)

Car Safety Hammer Set ... Buy New $9.99 (as of 06:40 EDT - Details)

Amazon.com $50 Gift Ca... Buy New $50.00 (as of 04:45 EDT - Details)

Amazon.com $50 Gift Ca... Buy New $50.00 (as of 03:10 EDT - Details)