Click here to listen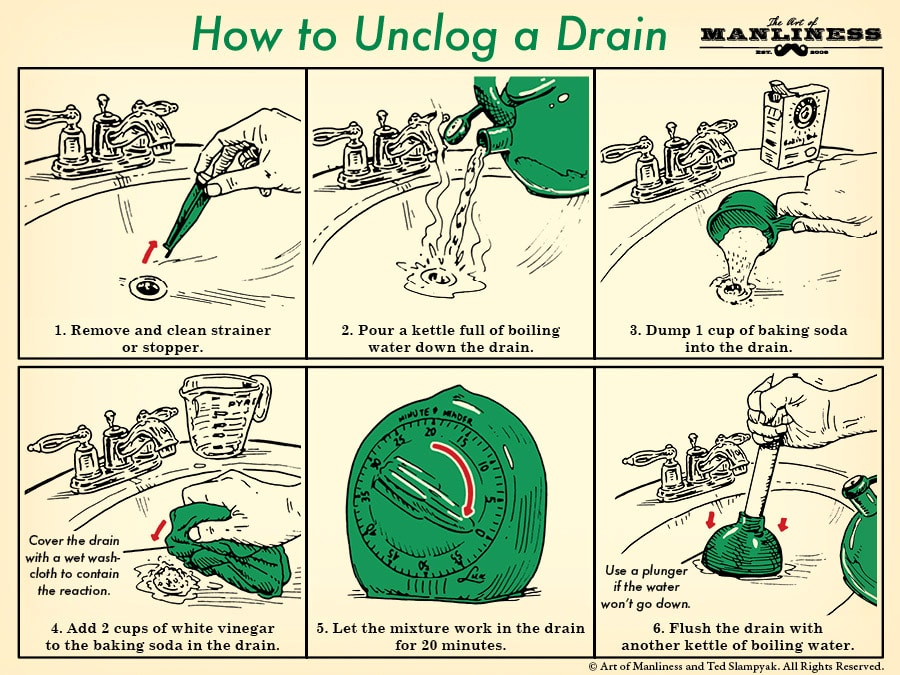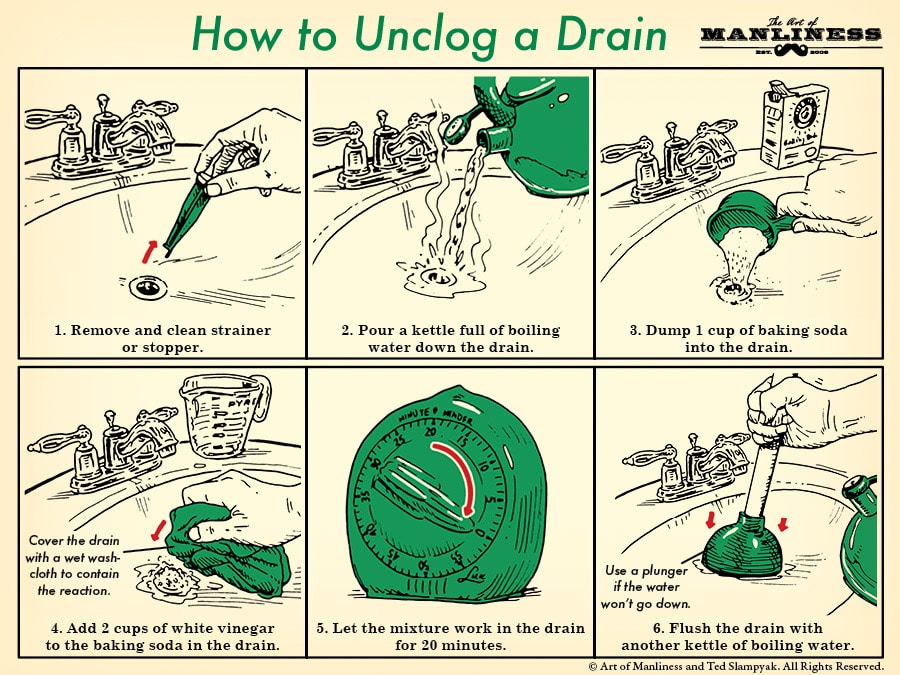 Hair, soap scum, and dirt make up a cocktail of gross sludge that has to make its way from your sinks, bathtubs, and showers to the outside world. Over time, that debris can start to build up, resulting in slow drains and stagnant pools of water. If you find that your drains are acting more like corks, use this DIY method to get things flowing again.
Reprinted from The Art of Manliness.
Arm & Hammer Baking So... Buy New $11.04 (as of 09:55 EDT - Details)

FlexiSnake Drain Milli... Best Price: $4.25 Buy New $4.72 (as of 07:40 EDT - Details)

OXO Good Grips Silicon... Buy New $8.99 (as of 11:20 EDT - Details)