The garage is often a neglected, messy space. With a little organization and a few handy projects, though, we can get much more use out of our garages and also modernize them. Here are our top 10 garage upgrade ideas.
10. Install a Ceiling Storage System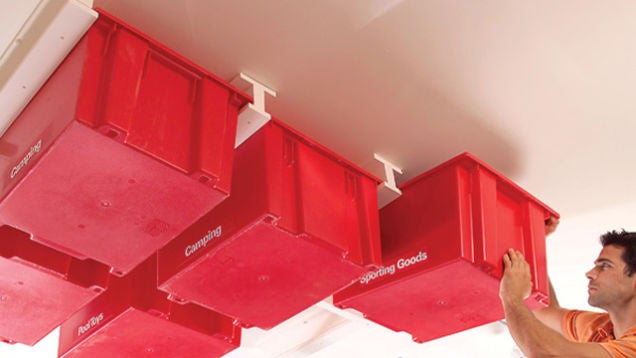 Make better use of your garage's space and get things off the floor with this DIY project. It costs about $75 for all of the materials and is a great way to store seldom-used things like holiday decorations.
9. Store Garden Tools and Other Supplies Smartly on the Wall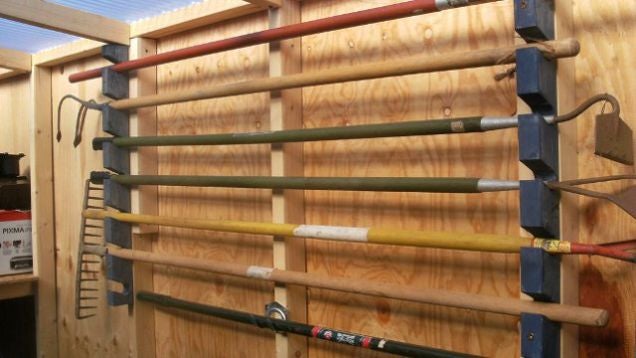 With just two boards and a saw you can make this simple tool rack for your wall. For smaller tools, there's always the trusty pegboard (and alternatives.) If you have a lot of tools, perhaps a hinged pegboard system is for you or this rolling pegboard caddy.
8. Make a Wall-Mounted, Folding Workbench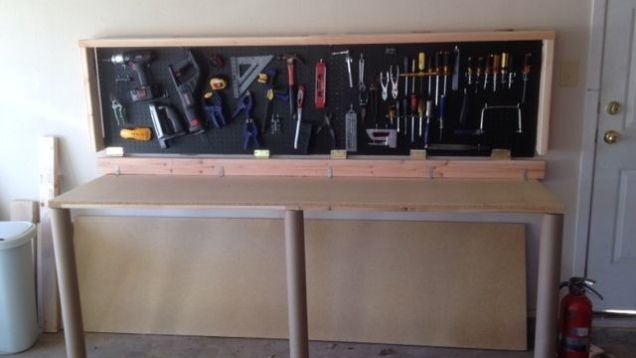 1
If your garage is tight on space but you still want to use it as your workspace, this DIY wall-mounted foldable workbench not only stores your tools but also provides project space on an as-needed basis.
7. Upgrade Your Garage Workshop with Simple DIY Projects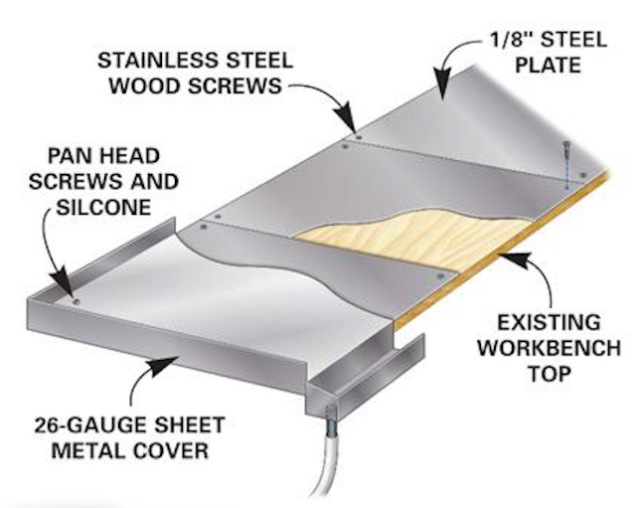 You don't have to spend a fortune to improve your garage workshop. A sheet metal workbench cover, PVC drawer organizers, and custom storage pieces could go a long way towards making your garage a nicer place to DIY. You can also build your own garage storage shelves for under $50 or turn an old file cabinet into a garden tools storage unit.
6. Create an Entire Storage Wall System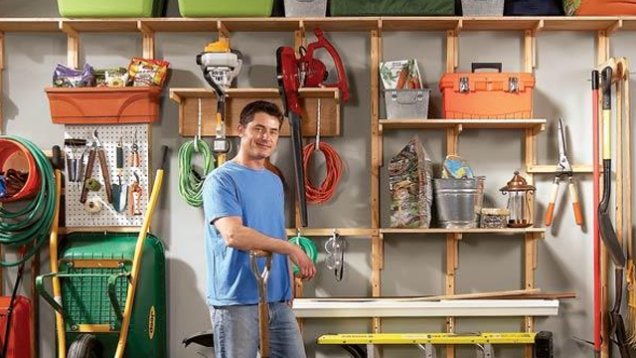 Or perhaps go whole hog and turn all of your wall space into a storage system to hold everything from your tools to your garden hose and ladder. The best part of this project is you can customize it exactly for your storage needs.
Rubbermaid Deluxe Tool... Best Price: $40.84 Buy New $42.99 (as of 09:50 UTC - Details)

Wall Control 30-WGL-20... Best Price: $60.72 ($0.19 / oz) Buy New $66.00 ($0.21 / oz) (as of 11:15 UTC - Details)

Spoga Wall Mounted Mop... Buy New $8.06 (as of 11:00 UTC - Details)

Edsal URWM184872BK Bla... Buy New $57.88 (as of 07:50 UTC - Details)

Suncast Golf Bag Garag... Buy New $69.00 (as of 09:05 UTC - Details)

Amazon Prime (One Year... Check Amazon for Pricing.