Subheadline:  Archbishop Vigano, Sergei Lavrov, and other luminaries kick off a promising new global grassroots movement which could get very, very big. Russophiles from 40 countries gather in Moscow.
---
It is my pleasure to present the first comprehensive, detailed report in English, written by an insider, about the International Russophile Movement, launched last month in Moscow.
This project, supported by the Russian Ministry of Foreign Affairs, aims to counterpunch the relentless waves of Russophobia and cancel culture unleashed by the usual suspects since the start of the Special Military Operation (SMO) in Ukraine in February 2022.
As readers will be able to verify, this is a multipolar information project that can become an inspiration for the Global South. The idea is to counteract arrogance and intolerance with an affirmative stance that is deeply rooted in culture, civilizational values and the vision of a more equitable system of international relations.
It's time to change the narrative. Enjoy the ride (P.E.)
---
Since the onset of Russia's military operation in Ukraine in February of last year, globalist elite media have gone into overdrive trying to portray Russia as it exists today, and everything Russian – its government, president, culture, history, religion, as the epitome of evil. Predictably, this is now badly misfiring. Realizing an opening, a prominent Bulgarian public figure is taking his 20 year old Russophile movement global, with applause and encouragement from the Russian government and influential Russian elites. If it gains traction, a very real possibility, Russia, and her many friends and admirers around the world, will have scored a powerful PR victory against globalist elites.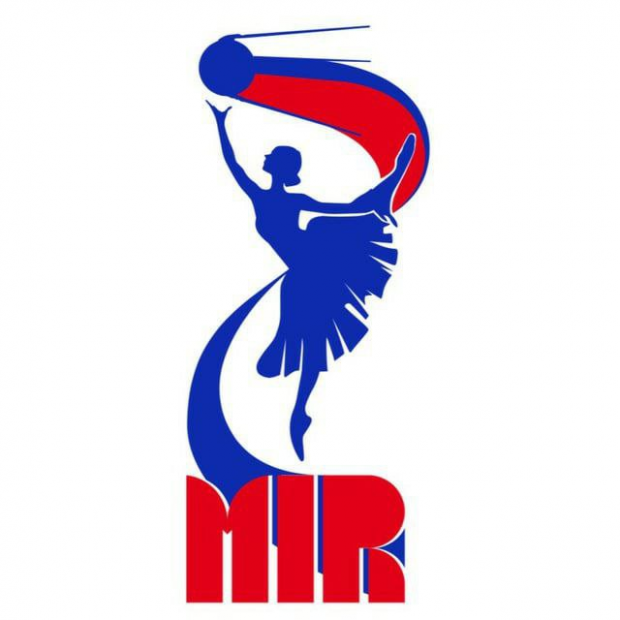 The recently inaugurated International Russophile Movement, which goes by its French acronym, MIR (Mouvement International Russophile), which means 'peace' or 'world' in Russian, celebrated its founding congress in March in Moscow with a glittering series of well organized public events heavily covered by Russian media, featuring friends and delegates from 42 countries.
The welcome party was a very Russian affair, with spirited toasts, a rich buffet, an excellent Cossack music and dancing troupe, flowing vodka and champagne, and high-spirits all around. Ms. Zakharova, known for her love of Russian folk dancing, did not disappoint, clearly enjoying the opportunity to kick up her heels, a likely welcome diversion from the daily infowars of which she is a popular Russian champion.
See this video. 820,000 views.
On the following day MIR aptly held its founding congress in a large, glassed-in atrium of Russia's main museum dedicated to its favorite poet, the Russian genius Alexander Pushkin. Russian political heavyweights from across the spectrum welcomed the delegates, starting with foreign minister Sergei Lavrov, Ms. Zakharova again, several heads of Russia's largest political parties, top members of the government, prominent businessman Konstantin Malofeev, influential political philosopher Alexander Dugin, and a warm welcome from the Head of the Russian Church, Patriarch Kirill, conveyed by Mr. Malofeev.
A very memorable speech in a day of great speeches came from Italian Archbishop Vigano, former Papal Nuncio to the US and outspoken critic of Pope Francis, who gave a 10 minute speech via video link, calling Russia, 'the last bastion of civilization against barbarism'. For the English text translation, click here. Here is a good review of the speech. Here is the video in Italian.
Russian foreign minister Sergey Lavrov gave the headline speech at the event. He began it by reading a message to the congress from President Putin. You can find the full text here.
We are all adults here. Let's not try to be condescending, like our Western colleagues are when they publicly demand everyone, including countries representing great ancient civilisations, follow their orders. 
Herein lies the difference between us  and what the Western civilisation, which is obsessed with its greatness and exceptionality, is degenerating into. It is now fighting for dear life and doing whatever it takes as it tries to cling to its global dominance that is slipping away.
The US (let's face it, Anglo-Saxons) has taken the reins of power into its own hands and minces no words in telling Europe to forget about strategic autonomy. No strategic autonomy for you! All of you, they are letting them know, will do as we say.
A vast number of Europeans who are steeped in the traditions of the classics of our common vast continent are not willing to give up the achievements of our common culture and history, or the fight for the rights that the people of our planet, including our common vast Eurasian continent, really need.
Founding members of MIR also spoke, including the well-known Brazilian journalist Pepe Escobar, businessman Pierre de Gaulle (grandson of the former French president), popular Italian author, academic, and public activist, President of the German Arab Society, Princess Dr. Vittoria Alliata, and German politician and activist Waldemar Herdt (former Bundestag member for the AfD).
Dr. Alliata's speech, which likened Russophobia to Islamophobia was also very well received, and gives a good idea of the high level of oratory at the event. Rumble video of the speech can be found here. Full English text can be found here, and here is an informative interview (print) with Alliata from a Russian Christian news site (Tsargrad).
After the speeches, delegates formally founded the movement, and elected a governing body.
Writing about the event in Zerohedge, Escobar explained why he joined MIR:
I am a founding member and my name is on the charter. In my nearly four decades as a foreign correspondent, I have never been part of any political/cultural movement anywhere in the world; nomad independents are a fierce breed. 
But this is extremely serious: the current, irredeemably mediocre self-described "elites" of the collective West want no less than cancel Russia all across the spectrum. 
No pasarán.
Here is Escobar's speech:
Here is a link to an interview with Dr. Alliata from RT on the sidelines
Here is a link to a video of the full proceedings (in Russian)
The official Russian Orthodox Church was also strongly represented at the congress, sending four representatives to take part. Here is a link to a Russian TV news report about that (in Russian).
Later that evening, delegates and friends were again wined and dined at the Foreign Ministry's 'House of Receptions', an extraordinary 19th c. gothic revival mansion in central Moscow formerly belonging to one of Tsarist Russia's richest men, and now used by the ministry for its most lavish social events. Lavrov and Zakharova were again in attendance along with other luminaries, and made themselves available to the guests for hours, often hobnobbing with small groups in a lively exchange of ideas. It was the very opposite of stiff and formal, and a vivid example of official Russia using personal charm and diplomacy in an unusually effective way.