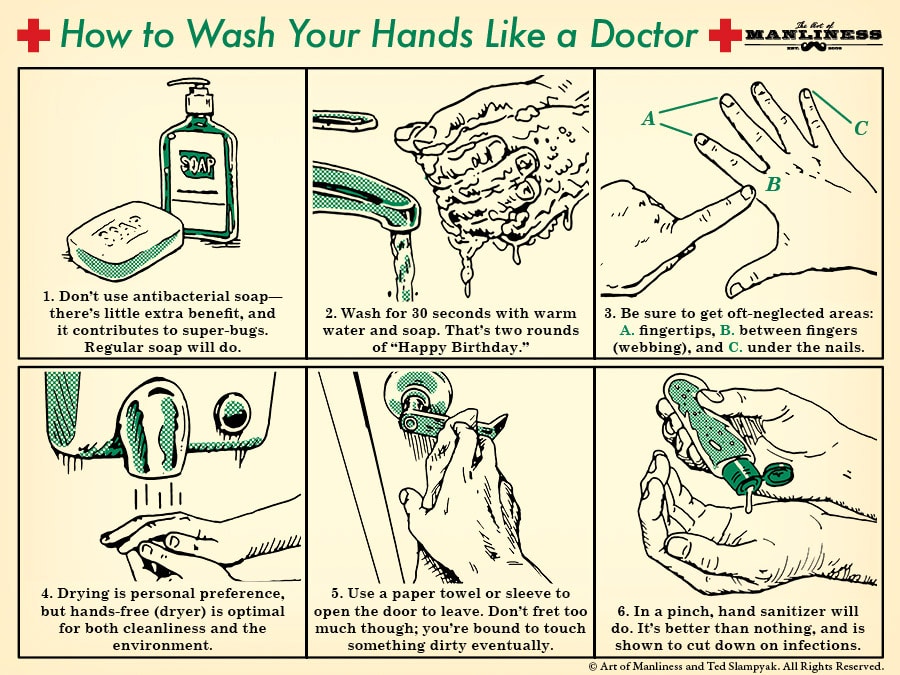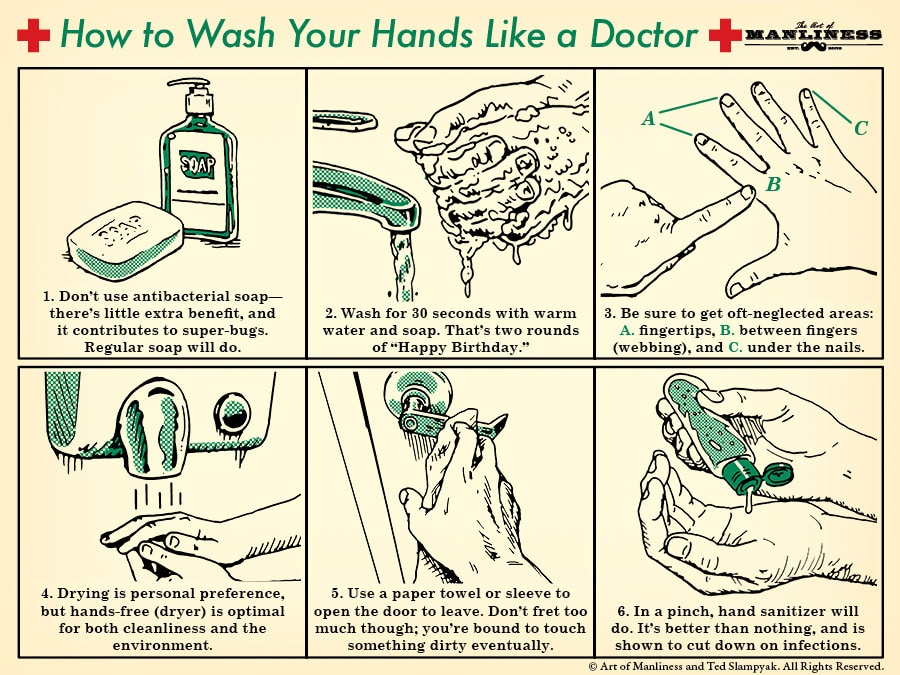 January has been the month of the cold that would not die at the McKay household. First one-half of the family got sick, then the other, then the first half again. It was a downright pandemic around here. Productivity, morale, and my gains — my poor, poor gains! — have suffered greatly.
It's gotten me thinking about how to better handle getting sick in the future, and how to prevent getting sick in the first place. When it comes to the latter, proper and regular hand-washing is one of the most important weapons in your cold and flu-fighting arsenal.
Kleenex Hand Towels, 6... Best Price: $16.56 Buy New $17.99 (as of 10:50 EDT - Details)

In the past I've admittedly been a short and sloppy washer. And I'm not alone; studies have shown that only 5% of people wash their hands correctly.
So we talked to Bryan Canterbury, ER doctor at Newton-Wellesley Hospital in Newton, MA, to get his tips on how to wash thoroughly like a right-old medical professional. His doctor-endorsed guide is above.
According to the CDC, you should wash your hands:
Before, during, and after preparing food
Before eating food
Before and after caring for someone who is sick
Before and after treating a cut or wound
After using the toilet
After changing diapers or cleaning up a child who has used the toilet
After blowing your nose, coughing, or sneezing
After touching an animal, animal feed, or animal waste
After handling pet food or pet treats
After touching garbage
Nail Brush-Deluxe Eart... Buy New $2.27 (as of 08:10 EDT - Details)

Nutribiotic Nonsoap Sk... Buy New $11.92 (as of 09:25 EDT - Details)

Germ-X Hand Sanitizer,... Buy New $12.64 (as of 09:30 EDT - Details)

Amazon.com $25 Gift Ca... Buy New $25.00 (as of 07:10 EDT - Details)