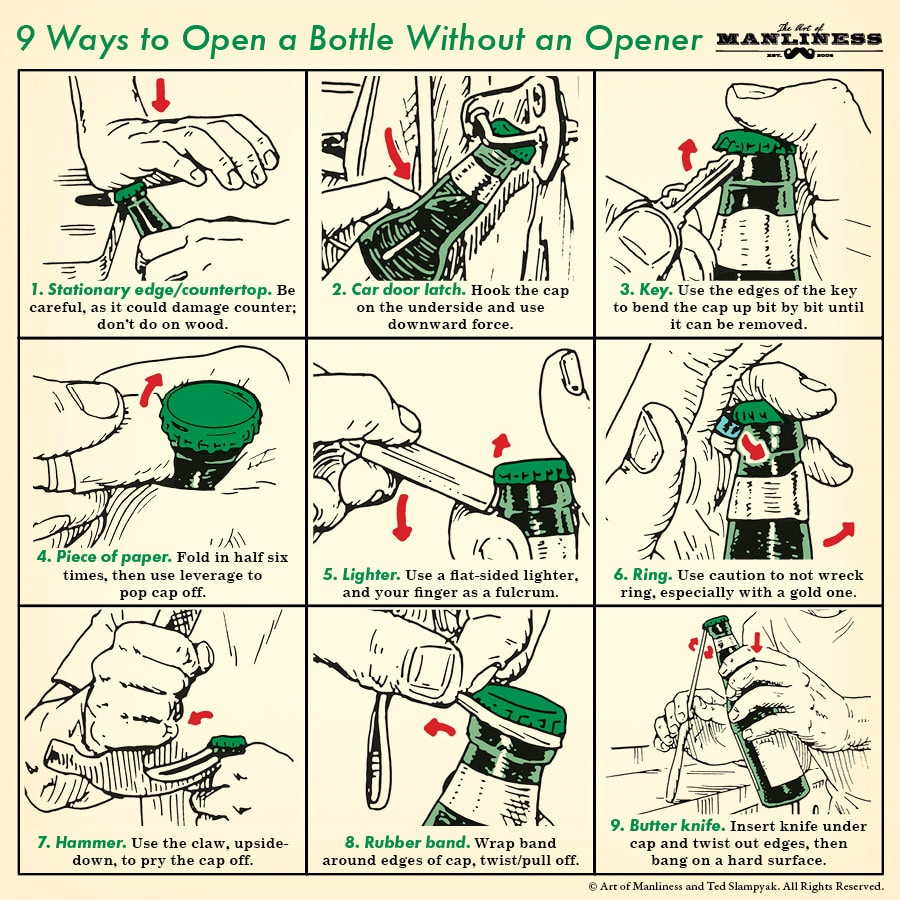 You've arrived at the campsite with your friends and some cold beer in the cooler, only to realize you left the bottle opener at home. Lucky for you, that's no problem — you're a master of improvisation.
Use any of these 9 MacGyver-esque tricks to open a bottle whenever you find yourself without an opener.
Want to share your thoughts on this article? Send us a tweet or join the discussion on Facebook!
Illustrations by Ted Slampyak
Leegoal Rustic Cast Ir... Check Amazon for Pricing.

Beer Bottle Cap Catche... Buy New $5.00 (as of 10:45 UTC - Details)

Wax Warmer Hair Remova... Check Amazon for Pricing.