In the modern age, we know more than ever before, and the information has never been so readily available.
And yet individuals and organizations often fail to deliver on the promise of all this knowledge. In fact, we are often the victim, and the architect, of head-slapping displays of incompetence when it comes to delivering what's been promised, or forgetting routine things that have no business being overlooked.
Why is there so often this mismatch between potential and application?
You Are Not So Smart: ... David McRaney Best Price: $4.01 Buy New $11.66 (as of 10:10 EST - Details)

As our knowledge about the world increases, so too does its complexity. And as complexity goes up, so do the opportunities for failure.
Medicine is a great example of where our increased knowledge has made things better, but also more complex, with more possibilities for snafus. Before the mid-20th century, medicine was pretty simple. There wasn't much specialization; when you went to the hospital, there was usually one doctor and a few general nurses overseeing your care.
Now when you go to the hospital, you can have several teams taking care of you. Nurses, nurse technicians, radiologists, dieticians, oncologists, cardiologists, and so on and so forth. All these people have the know-how to deliver top-notch healthcare, and yet studies show that failures are common, most often due to plain old ineptitude. For example, 30% of patients who suffer a stroke receive incomplete or inappropriate care from their doctors, as do 45% of patients with asthma, and 60% of patients with pneumonia.
Checklist Manifesto ATUL GAWANDE Best Price: $2.57 Buy New $9.99 (as of 07:00 EST - Details)

It's not ignorance or ill-intent that causes these failures. Knowledge abounds among our healthcare practitioners. The problem is that because medicine is more sophisticated and specialized, applying that knowledge correctly across several teams is harder. There are multiple streams of information to remember and manage.
And the tragic thing is it's often the "stupid" simple stuff that gets people killed or keeps them in the hospital for longer than they needed to be. I have an acquaintance who ended up in the hospital for two weeks because he got the wrong heart medicine. The problem was ultimately one of miscommunication — a basic thing you think would be a given, seeing as how hospitals can transplant human faces and whatnot.
Moleskine Classic Note... Best Price: $12.28 Buy New $9.98 (as of 08:20 EST - Details)

This isn't a problem unique to medicine, of course. It exists across almost every domain of life, be it business or science or even just getting things done around the house or on your car. More and more of our work requires coordinating different teams to get a task done. If you work for a big corporation, you're likely collaborating with a whole host of people to complete a project. And just as in medicine, you've likely seen projects delayed or even fail not because of lack of know-how, but due to head-scratching ineptitude.
The crux of this problem is while the world around us is becoming more and more complex, we're still stuck with a brain that hasn't changed much in 100,000 years. Sure, we've figured out ways to off-load memory storage to books and computers so we can know more; we just haven't figured out a good way to overcome our evolved biases, cognitive flaws, and intrinsic forgetfulness. And so, despite owning a brain brimming with ever more knowledge, we continue to make stupid mistakes.
But what if there was a tool that could help us avoid misapplying knowledge and overcome cognitive flaws the same way data storage has helped us be more informed?
Well, there is one, and you've probably used it today.
Action Day - Todayu00b... Check Amazon for Pricing.

The humble checklist.
The Power of Checklists in Action
When you hear the word "checklist" what probably comes to mind is your daily/weekly to-do list. With a to-do list you write out your more urgent tasks, and work your way through them. As you cross some things off, you add new tasks to the list.
To-do lists are definitely awesome for getting things done, but there's another kind of checklist as well – what I call the "routine checklist." With a routine checklist, you write down all the steps/tasks needed to complete a certain project or process. The list of tasks never changes. You use the same checklist over and over again, every time you do that particular process/project.
While the checklist may sound, well, awfully routine, it's a tool that can truly help you survive and thrive in our modern, complex world. Don't believe me? Here are just two of the many examples surgeon and author Atul Gawande highlights in his book, The Checklist Manifesto, that demonstrate the surprising power of checklists: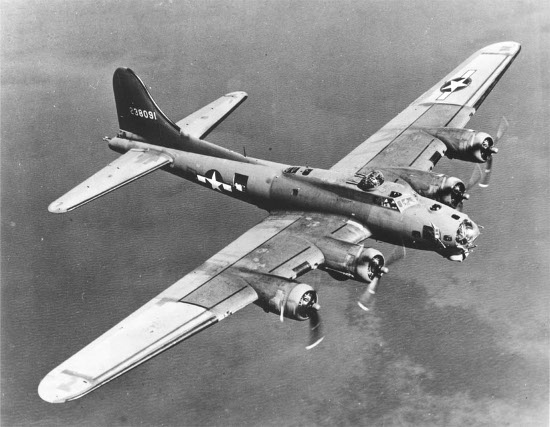 Royce Leather, Refill ... Best Price: null Buy New $40.00 (as of 11:55 EST - Details)

B-17 Bombers. You're likely familiar with the iconic B-17 "Flying Fortress" Bomber. But did you know if it weren't for a simple checklist, it never would have gained its renown in WWII? In the 1930s, the U.S. Army Air Corps held a competition for airplane manufacturers vying to secure a contract to build the military's next long-range bomber. Boeing produced a plane that could carry five times as many bombs as the army requested, and flew faster and further than previous bombers. On the day Boeing demonstrated its Flying Fortress, the plane lifted off the tarmac, stalled at 300 feet, and then crashed in a fiery explosion.
Investigators discovered the crash wasn't caused by a mechanical malfunction, but rather pilot error. The problem was while the new bomber could carry more and fly faster and further than any other bomber in history, it was also an extremely complex plane to operate. To fly it, a pilot had to pay attention to four different engines, retractable landing gear, wing flaps, electric trim tabs, and much, much more. Because the pilot was so preoccupied with all these different systems, he forgot to release a new locking mechanism on the elevator and rudder controls. Overlooking something so simple killed the two men at the helm.
The Air Corps concluded that the Boeing model was just too complex for pilots to operate and so awarded the contract to build its long-range bombers to another company.
Royce Leather Deluxe N... Buy New $39.05 (as of 10:00 EST - Details)

But the military still bought a few Boeings to experiment with. Some test pilots believed the Boeing bomber was a much more effective warplane and got together to figure out how they could get pilots to fly it. Instead of requiring more training, the test pilots implemented a simple pre-flight checklist. It spelled out all the basic tasks that were needed to fly the plane successfully, like checking to see if the battery switches and radio were on before taking off. By implementing the checklist, pilots flew the Boeing bomber 1.8 million miles without a single accident. Thanks to a "stupidly" simple checklist, the Army ended up ordering thirteen thousand Boeing bombers and the B-17 soared into the annals of wartime history.
Construction. Take a moment to think about the complexity of building a towering commercial skyscraper. Teams of contractors and subcontractors work on different parts of the building at different times and hundreds of specialists are needed to get the job done: engineers of all kinds, electricians, plumbers, carpenters, elevator installers, excavators, window installers, environmental experts, security experts, geologists, cement pourers,
Moleskine Cahier Journ... Moleskine Best Price: $8.55 Buy New $4.61 (as of 08:20 EST - Details)

steel manufacturers – the list goes on.
Yet despite the complexity of modern construction, companies are putting up bigger buildings faster than ever with an annual structural failure rate of less than 0.00002 percent.
How?
Checklists, of course.
Every construction job begins with a massive checklist of tasks that have to get done and each task has an accompanying deadline. While that to-do list plays an important role in ensuring stuff gets done, an equally valuable
Amazon Prime (One Year... Check Amazon for Pricing.

checklist is also used. Called a "submittal schedule," it centers on communication. The submittal schedule details which project managers need to talk to which project managers during a specific phase and about a specific process. The submittal schedule's purpose is to get teams that are working on different yet co-dependent projects to regularly connect so they can discuss any potential sticking points. For example, there might be an item on the checklist for carpenters and plumbers to meet up at a specific time to discuss their progress on their respective tasks. Maybe a problem has come up with the pipes that affects when the carpenters can get started on their work, but perhaps there's something the carpenters can do to help the plumbers. The trick is to keep each other in the loop so each respective team can take care of these "known unknowns" as quickly and as effectively as they can. Once the teams talk, they check the communication task as complete, and move on with their work.
Modern construction is a perfect example of how checklists can help us manage the complexity of modern life. In today's complex and interdependent world, failure to communicate is the cause of most of our ineptitude. Different people or teams have different bits of knowledge to complete a project, but failure to communicate that information between the various groups and individuals can cause big-time breakdowns that lead to setbacks, or abject failure.