The $30 Trillion Rebuke To Keynesian Professors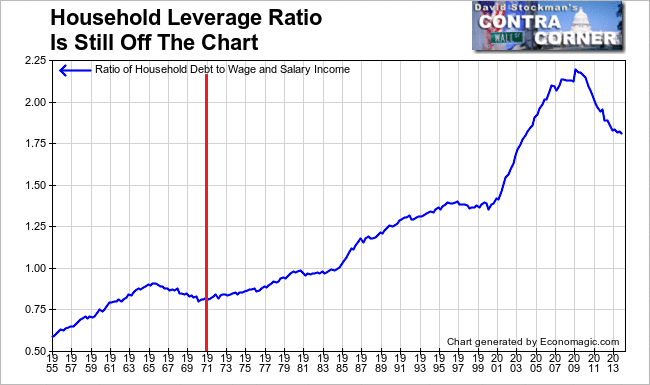 Those extra two turns of aggregate debt amount to $30 trillion—a one time exploitation of American balance sheets that did seemingly accommodate Keynesian miracles of demand management. GDP was boosted by households that were enabled to spend more than they earned and a national economy that was empowered to consume more than it produced.But there was nothing enlightened about the rolling national LBO over the decades since Professor Tobin's unfortunate arrival in Washington. It was then—and always has been—just a cheap debt trick. During each successive business cycle's stimulus phase, debt ratios were ratcheted up to higher and higher levels. But now we have hit peak debt in both the public and private sectors, and there is no ratchet left because balance sheets have been exhausted.The household sector data tell the story of the cheap debt trick which is now over. The relevant leverage ratio here is household debt to
The Predatorsu2019 Bal...

Best Price:

$1.55

Buy New

$11.17 (as of 10:10 EST -

Details

) wage and salary income, because the NIPA "personal income" metric is now massively bloated by $2.5 trillion of transfer payments—-flows which come from debt and taxes, not production and supply.As shown below, the ratchet was powerful. During the 1980-1985 cycle, the household debt ratio jumped from 105% to 117% of wage and salary income; then it ratcheted from 130% to 147% during the 1990-1995 cycle; thereafter it climbed from 160% to 190% during 2000-2005; and it finally peaked out at almost 210% at the 2007 peak.

That's the Keynesian cheap debt trick in a nutshell: it does not describe a timeless science that can be applied over and over again, but merely a one-time party that is over. As shown below, the ratio has now retraced to the 180s, but that's still high by historic standards, and more importantly, is the reason that Professor Larry Summers can be seen on most days sucking his thumb, looking for "escape velocity" that can't happen.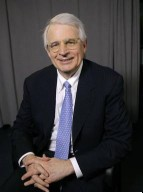 The up-ratchet in private and public leverage ratios is over, and that means that the Keynesian monetary policy is done, too. It worked for a few decades thru the credit transmission mechanism to the household sector, but one thing is now certain: the only part of household debt that is growing is NINJA loans to students and what amounts to de facto rent-a-car deals in autos, which in due course will lead to a new pile-up of defaulted paper and acres of repossessed used cars.
Meanwhile, Yellen and her mad money printers keep "accommodating"  as they try to fill to the brim an imaginary bathtub of potential GDP. The exercise would be laughable, even stupid, if it were not for its true impact, which is ZERO-COGS. The latter, unfortunately, is fueling the mother of all bubbles here and abroad; crushing savers and fixed income retirees; showering the fast money traders and 1% with unspeakable windfalls of ill-gotten "trickle-down"; and placing control of the very warp and woof of our $17 trillion national economy in the hands of unelected, academic zealots.
The worst thing is that Yellenomics is just getting started because the whole crony capitalist dystopia that has become America can not function for more than a few days without another dose of its deadly monetary heroin.
Reprinted with permission from David Stockman.
The Creature from Jeky... G. Edward Griffin Best Price: $46.88 Buy New $46.51 (as of 05:05 EST - Details)

Economics in One Lesso... Henry Hazlitt Best Price: $4.82 Buy New $7.95 (as of 11:50 EST - Details)

Amazon.com Gift Card i... Check Amazon for Pricing.