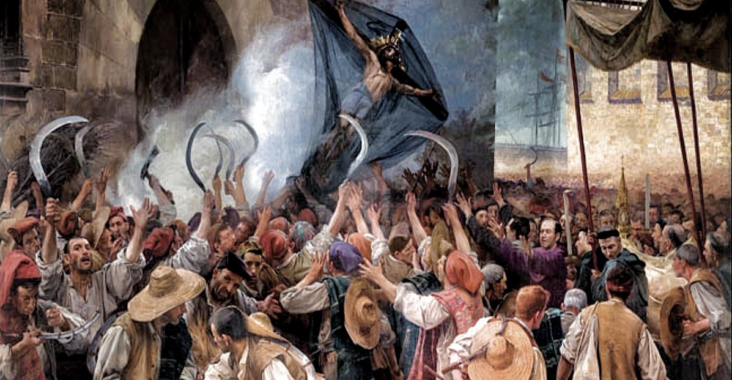 As I have written in countless articles and blogs here at LRC for almost two decades, Christianity and the West have been at war for hundreds of years with a succession of gnostic political religions and mass movements seeking to impose brutal elite rule and mastery of their subject peoples. These sinister efforts have been responsible for untold death, destruction, and misery. Over one hundred million persons alone perished in the 20th Century as a result of these murderous totalitarian regimes.
The great Angelo M. Codevilla has authored an outstanding authoritative summary essay on this exact subject which bears careful reading and reflection by everyone.
What sense does it make for a mob in Brussels, Belgium, to tear down a statue of Julius Caesar in protest against four U.S. policemen's killing of a black man whom they were arresting? Or for that matter, for a mob in Philadelphia to deface a monument to an unknown soldier of the Revolutionary War of 1776, or for Bostonians to organize the removal of a statue of Abraham Lincoln? Alas, the millennialists and their mob do not need specific grievances against specific targets. The civilization itself is the only real target; its existence and the mob's lack of complete mastery over it are the only grievances that really matter. They need know only that the civilization they are attacking has become vulnerable, undefended, and may be safely treated with contempt. If we do not share that contempt, history shows we have no choice but to treat the millennialist mob as the enemies they are.
This is the penultimate menace that Western Civilization, and especially the United States, faces today. This is what has motivated the destructive riotous mobs of thugs and looters in the streets, the craven "cancel culture" corporatists, the seditious professoriat in court academia, and the prestitutes in the establishment regime media.
5:28 pm on September 16, 2020
Email Charles Burris