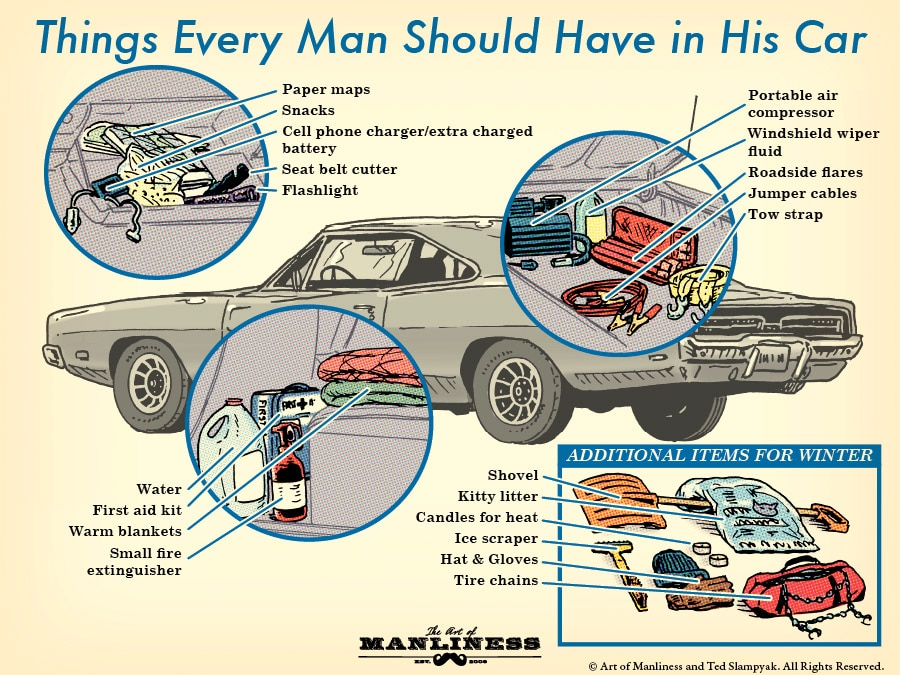 When I was growing up, I noticed that my dad kept his car well-stocked with supplies. A lot of the equipment was for his job busting poachers as a game warden, but most of the things were for emergency situations. And there were plenty of times when my dad was able to put those supplies to work. Be it a maintenance issue or a snowstorm, keeping these items in your vehicle can save you time and discomfort, and perhaps even your very life, should an emergency arise.
Viair 00073 70P Heavy ... Buy New $37.99 (as of 12:20 EST - Details)

Lifeline 4390AAA AAA S... Buy New $47.99 (as of 03:05 EST - Details)

Stonepoint Emergency L... Buy New $19.99 (as of 11:10 EST - Details)

Xtreme Bright Emergenc... Check Amazon for Pricing.